Multitainer is a company with 10 years of experience that has two lines of business: one is modifying shipping containers for second use, transforming them into habitable spaces that range from simple warehouses to offices or houses. The other is the manufacturing of thermo-insulating panels used in the construction of habitable modules, walk-in freezers, and large warehouses.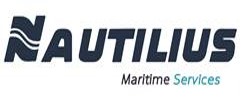 It provides storage and distribution services for various materials and equipment. It also sells, installs, and fills flexitanks with animal or vegetable oil. Moreover, it is involved in ship provisioning, maritime pilotage; the opening of containers and offers diving services.
It has the licenses and permits from authorities such as Dicapi and the National Port Authority; as well as the international certifications ISO 9001, IS0 28000, and BASC. It is an active member of Fonasba and IMPA.